Uses for Leftover Pumpkin
You've opened a can of pumpkin to make a delicious Fall treat... only now you're wondering what to do with the leftover 1/4 cup... or 2 tbsp or 1/3 cup... and so on.
Replace Applesauce
Canned or pureed pumpkin is a great substitute for applesauce in baked goods. I recently used pumpkin instead of applesauce in my cornbread recipe (p. 49 HHC) and also in my cinnamon-raisin bicuits and both were deeeeelish. 
Freeze for Later
A Herbie shared this tip: "I'm going to freeze the leftover pumpkin in ice cubes." (Thanks Linda!)
Pumpkin Recipes
These HH recipes only use a little pumpkin -- so they're all a great way to use up leftovers!
1. Single-Serving Pumpkin Muffin
2. HH's Pumpkin Pie Smoothie (or HH's Green Pumpkin Smoothie) 
3. Curried Pumpkin Lentil Soup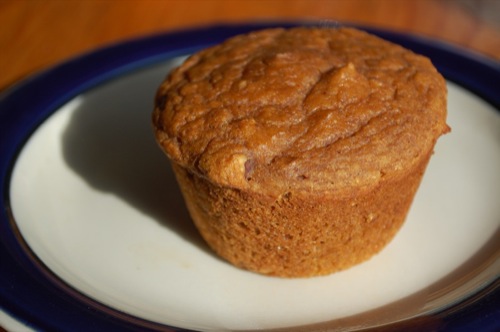 and I can't help but end the post on this note:
blog comments powered by

Disqus