Maple Kissed Sweet Potato (or Pumpkin) Muffins
Servings: 12
This recipe originally appeared in my discontinued e-cookbook, Pudge-Free Holidays. A similar, but simpler, version is in my cookbook (it's called Maple Muffins).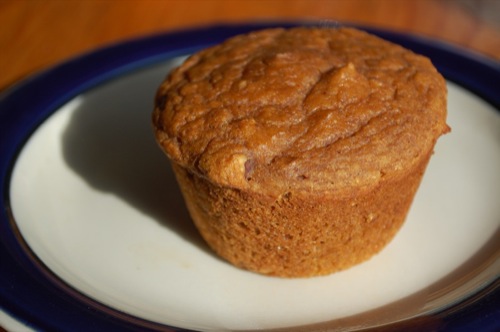 Instructions
Preheat oven to 350 F. Grease or spray a muffin tin or paper liners, if using.
In a large bowl, whisk flour, baking powder, baking soda, pumpkin pie spice, and salt until well combined.
Add pumpkin (or sweet potato) apple sauce, sugar, and maple syrup, then stir until just combined.
Spoon mixture into muffin cups 3/4 full.
Bake for 18 to 25 minutes, or until a toothpick inserted into the center comes out clean.
Transfer to a wire cooling rack.
Nutritional Information
Serving Size:

1

Servings Per Batch:

12

Amount Per Serving
Calories

102

Fat

0.30g

Carbohydrate

23.10g

Dietary Fiber

2.60g

Sugars

10g

Protein

1.80g