Today is Acorn Squash Day! Squash is a great fall vegetable, and from what I hear...there's signs of autumn popping up in the States. Acorn squash is an excellent source of fiber, vitamin A, vitamin C, and potassium.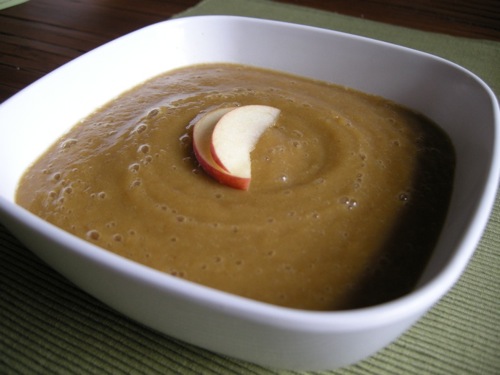 Why not celebrate with HH's Acorn Squash and Apple Soup?
You can also cook an acorn squash and scoop out the center and stuff ...
---