Today's guest is one of my favorite friends in veggies: Tess.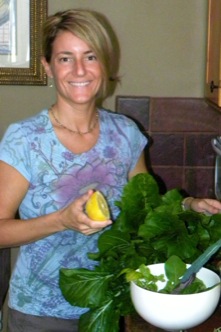 Last week Tess tweeted about a whole-grain, fat-free cobbler she'd made and within 5 minutes, I was making it. No joke. It's rare that I'm ever moved like that but once the idea of oven-warm cobbler hit me, I couldn't be stopped. 
The cobbler came together in minutes, baked ...
---